admin Mai 2nd, 2019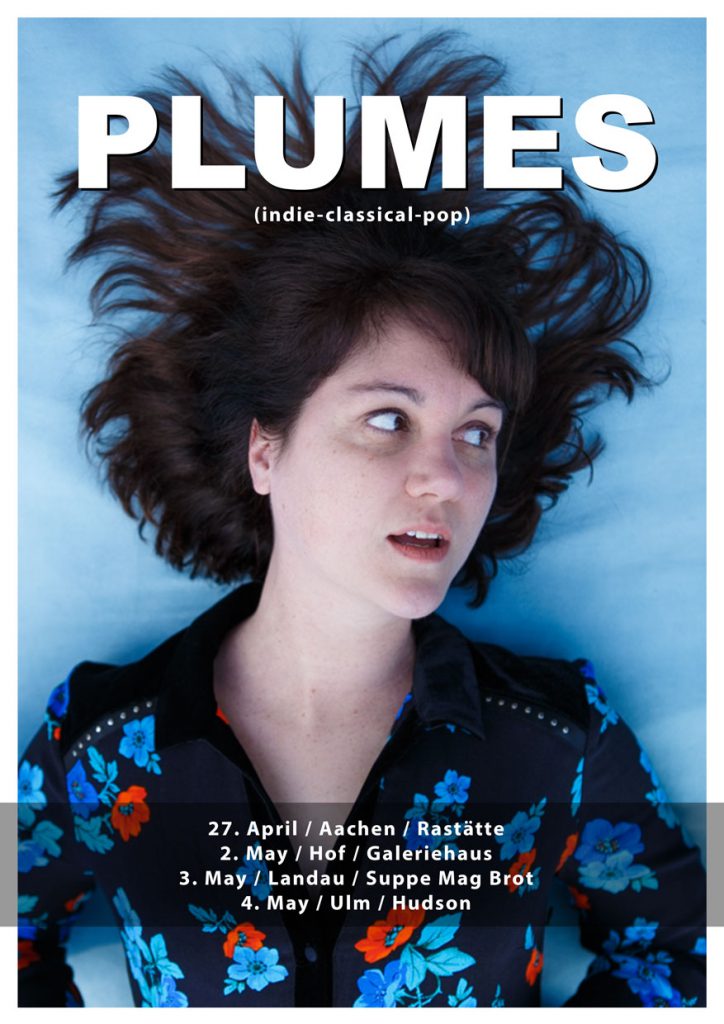 Montréal and Paris based group Plumes makes music described as "a glorious crossover of classical music grace and indie-pop catchiness" (Grayowl Point). Their debut self-titled album was hailed as a "a carefully constructed Baroque masterpiece, filled with orchestrated meditations on the peaks and valleys of love" (NYC Deli Mag) and their follow-up album, Folk Songs and Future Loves, interspersed original songs with Bartók and Luciano Berio folk songs.
Plumes has toured across Canada, the U.S., Germany and France. They've appeared in festivals such as Sound of Bronkow, Evolve, Cluster New Music and Intergrated Arts Festival, Ritornello Chamber Music Festival, NXNE, and Hans Dampf Festival and have shared stages with artists such as Victoire, Mélissa Laveaux, White Wine and Il Tempo Gigante.
With comparisons to Kate Bush, St.Vincent, Dirty Projectors and Schubert, the group continues to explore the blending of pop and classical styles with instrumentation that includes harp, viola, clarinets, drums, electric guitar and strings. Their third album,recorded in a castle near Dresden, Germany will be released in 2018.
Eintritt 8 Euro (7 Euro VVK)